WELCOME TO KIANAH'S SPORTFISHING CANCUN:
Your Premier Choice for Unforgettable Fishing Adventures
*Are you ready to embark on an unforgettable fishing expedition in the beautiful waters of Cancun?
Look no further than Kianah's Sportfishing Cancun, where we have been proudly serving fishing enthusiasts for a remarkable number of years. Our dedication to providing exceptional service, top-of-the-line sport fishing tackle, and a team of experienced professionals captains and mates sets us apart as the ultimate choice for your next fishing adventure.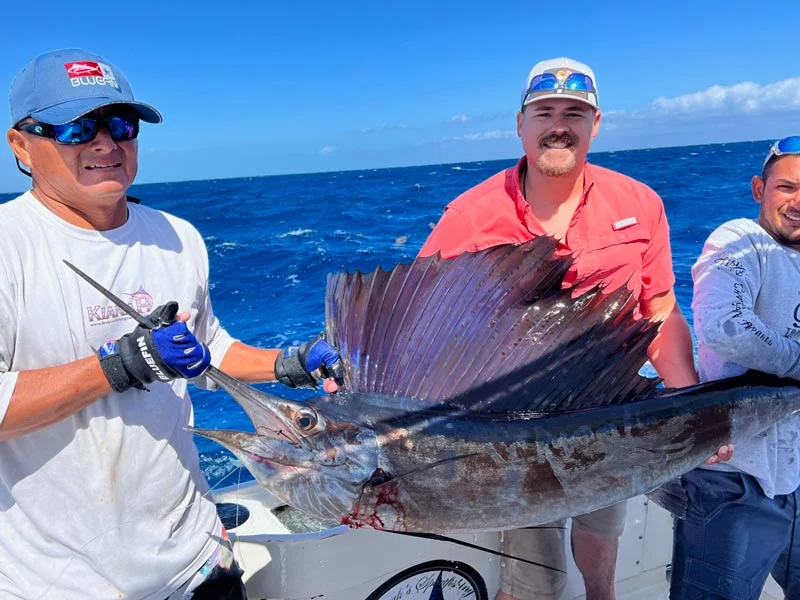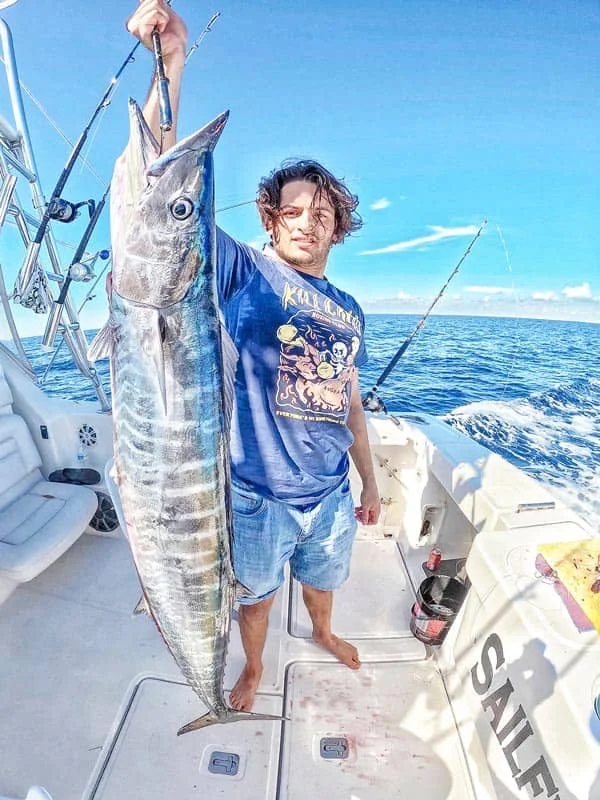 About Kianah's Sportfishing.
What's Our Commitment to an unforgettable fishing adventure in Cancun?
At Kianah's Sportfishing, we recognize that every angler is unique, each with their own aspirations and preferences. Our commitment begins with understanding your desires, whether you're a seasoned angler seeking a challenging battle with a trophy fish or a novice looking to cast your first line into the turquoise waters. We tailor every adventure to you, ensuring that your time with us is nothing short of exceptional.
Founded in the year 2000, Kianah Sportfishing embarked on its journey as a fishing charter operation with a single boat. Over the years, our commitment to excellence has driven us to forge strong and enduring partnerships with some of the most esteemed names in the sportfishing industry. As we reflect on the past fishing season, we take pride in our flourishing relationships with premier tackle manufacturers and esteemed conservation groups.
*Our pursuit of excellence has led us to collaborate with renowned brands that epitomize quality and innovation.
We proudly present a lineup of top-tier partners, including: *Alutecnos, *Avet Reels, *Ocean Tackle International (OTI), *Gray Fish Tag Research, *Jimy Jigs, *H4L Tackle, *Squidnation, *Evolution Lures etc..
These exceptional brands represent the pinnacle of fishing gear craftsmanship, ensuring that every fishing excursion with Kianah Sportfishing is an experience of unparalleled quality. With each cast and every reel, you'll have the confidence of knowing that you're equipped with the very best in the industry.
Our journey, which began as a single boat operation, has evolved into a testament to dedication, passion, and unyielding commitment to providing our clients with an unforgettable fishing adventure.
Join us for an experience that transcends the ordinary and ventures into the realm of extraordinary. Cast your expectations higher with Kianah Sportfishing – where premium gear and a personal deep sea fishing service meets pristine waters.
Kianah's Fishing Charters Cancun.
These are some of the finest Sport Fishing boats in Cancun, The Best option to take you fishing in Cancun or Isla Mujeres MX.
Private charter starting at $360.00 US